Jon & His Family
Jon, Tabi, and their 5 children arrived in Japan on July 11th. Jon is helping with the young people, passing out tracts, leading singing, teaching Sunny Kids, and preaching. Tabi is helping with Sunday meals at church and working on learning Japanese. The kids talk to everyone in English and have not yet realized that the Japanese don't understand them.
Mrs. Nagasawa's Baptism

August 5th was a red-letter day for Agape Bible Baptist Church. Mrs. Nagasawa who was saved 2 years ago, finally followed the Lord in baptism. Her salvation testimony brought tears to many of those listening. We thank the Lord for others who will also be following the Lord in baptism in September.
Family Summer Camp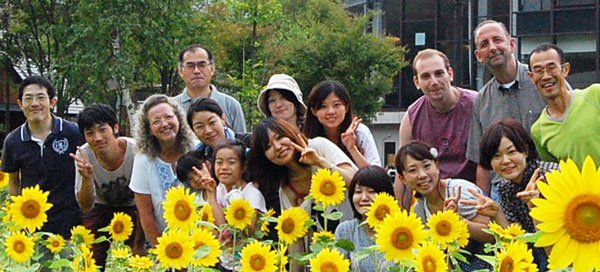 God blessed us with 22 going to summer camp this year. This was our first time to attend as a church. This year's camp was a joint camp of 4 churches, with a total of 58 attending. God blessed the time of Bible study and Christian fellowship. Many of those attending said they'd like to go again next year.
Cindy's Health
Thank you for praying for Cindy. She is doing OK, but she must be careful not to over commit herself. We are trying to learn to adjust her schedule and workload so that her health continues to improve.
Thank you for your faithful prayers and support. May God richly bless you.
Co-Laborers for Christ,
Mike and Cindy Burgett